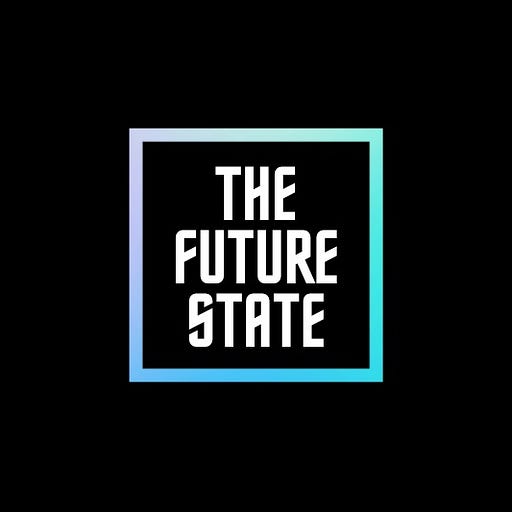 Apr 15, 2021 • 59M
The Future State Of Brand Partnerships & Brand Endorsements
Why Revolut and Anthony Joshua's recent brand partnership made us 🤔
The Future State Podcast - Modern business & future trends explored by Nick Walter (CEO of XR startup Voritc) & Danny Denhard (founder of company strategy and company culture consultancy www.focus.business and newsletter mustreads.co.uk).
This week's podcast is about the future state of brand partnerships and brand endorsements.
We Cover:
The fascinating area of marketing and advertising business and is an area to continue to explode.

We talk about the power of international superstars with challenger brands

The opportunity

The threat for brands and celebrities

Why celebrities are going to build out their own brands not have to endorse in the future

How smart brands are turning into media brands

Why some brands are desperate

Why we might see a blend

& What the future of brands is product placement, advertising and influencer and celebrity-based endorsements and promotion

And our future state aka hot takes on the brand partnerships and brand endorsement
The timeline below gives you the timestamps of the episode, the insights and links to what we reference and when; including must-read articles and must watch videos.
---
ℹ️ Share & Subscribe ℹ️
Don't forget to subscribe and share with your colleagues.
---
The Timeline ⬇️
00:01 - April in 🏴󠁧󠁢󠁥󠁮󠁧󠁿 & loosening of lockdowns

02:50 - Segway - AJ 🥊 x Revolut 💳 (ad below)

03:26 - Being On-Brand Vs Off-brand

03:45 - Nick's love and respect for AJ

04:46 - Glow in the dark debit card & campaign £1 to the independent gyms. Is the £50k Campaign enough?

05:26 - AJ as a growth tactic vs upgrades of existing customers

06:17 - Revolut brand values and relevancy

07:53 - "Authentic" issue vs finding the audience

08:31 - "Marketers doing their job" vs pressures from investors

09:11 - Your savings going into marketing campaigns acceptable for bank members

09:35 - Nick tells his story about charity and the art world with XR

12:19 - De-risk of the campaign

13:14 - Barstool Sports being the modern-day media brand and going over and above the government.
Barstool Sports - Call Her Daddy, the infamous podcast (Link to podcast) 

Link to the chartable list, the sheer volume of Barstool Sports Podcasts is impressive
16:50 - Unpacking "purpose" and relevancy

17:50 - Equity payment vs payment for advertising

18:50 - Barstool sports day trading (link to story on founders day trading journey)

20:15 - Boxing, the UFC and MMA fight payments and the need for advertising and endorsements. Why Amir Khan is being smart doing reality TV vs more fights

21:56 - Jake Paul effect on boxing (PPV numbers)

24:25 - Values of boxing? Purists will hate the direction of YouTubers fighting

25:00 - The future of marketing & brand campaigns?

25:52 - The next phase - every brand becomes "a media company" & free consultancy from Danny

27:25 - Problem with live and lack of hiding bad content and campaigns with the internet

28:01 - Mike Tyson love of Jack Paul's movement into boxing
Mike Tyson reference to Jake Paul and impact on Triller & Boxing 
Youtube Video Link

29:19 - Paige VanZant contract issue with UFC and having to join Bare Knuckle Fighting (and have "exclusive content" via her site)

30:38 - Brands looking for free coverage, expecting free advertising

31:45 - Celebrity started brands (George Clooney, Ryan Reynolds & The Rock)

33:01 - Maya Jama smart brand move and Danny predicting the AI future
2020 -
37:26 - White label & out of the box solutions for authentic brands and celebrities

38:29 - Danny tells his Ferne Cotton authenticity story (link to Ferne's podcast)

39:20 - Danny challenges marketers to build better campaigns and be better partners

40:57 - "Joe Hart social media error" - Link

41:40 - @houselust Instagram shout out

43:17 - Nick's challenge of thinking about great brands
Nike Dunk Series YouTube Series Link

47:25 - Ryan the 9 year YouTuber selling $250m toys

48:32 - Brand demands - too much, too high

48:55 - The Future State - Aka The Hot Takes 🔥

Nicks The Future State

Authenticity & relevancy - authenticity key and forcing has to be stopped

Brand alignment to brand values

VR - continued raise of avatar influencers (eGaming, Miquela example)

Paid brand placement (& forced ads) - Netflix coca cola

53:57 - Danny's The Future State

Brand cannot bandaid brand issues anymore with influencers. Brands have to be future seers to understand this

Value of content creators to platforms - creators create their own platforms (website, apps, platforms etc)

Art vs content - feed driven disposable content vs art that lasts for years

Platforms - masterclass unbundling & cameo (embracing quick, paid promotion)

Influencers have been around since the 1920s (Pepsi) - smarter ways of using influencers (issues with the likes of Monster energy drinks)

This is a very insightful look at how tech YouTuber (creator) MKBHD scales himself and the juggle it is to be a personality first media company
---
Key Points From The Podcast:
Anthony Joshua's endorsement deals include Under Armour, Jaguar Land Rover, Beats Electronics, Sky Sports, Audemars Piguet (watches), DAZN (American sports channel), Electronic Arts, and Hugo Boss

How boxers make money 🥊

Reality TV, sponsorship, endorsement, advertising, own ventures 

Like musicians, boxers have to have multiple incomes streams 

MMA issues: Some fighters in the UFC and MMA make much more money in advertising than they do fighting, Paige VanZant is a prime example and was very vocal $40k for a fight, earning $400k for bare-knuckle fighting. Fighters only make $42k per fight from their outfit sponsors (Venom replaced reebok) 

Movie Stars replacing the need for a big trailer with promoting the film on their social media channels (link)

Different levels of influencers
Thanks for listening
The Future State: Danny Denhard & Nick Walter